North America and Germany Visit Chesannehof
North America and Germany Visit Chesannehof
Dit weekend waren Tom and Sharon McDonald and Pamela Robinson from Robingun Kennels
(Lincoln Nebraska) uit North America op visite bij Chesannehof. Ook Uta Schumann uit Duitsland
van Kennel vom Fuchseck samen met Daniela en Britta en hun 7 heidewachtels arriveerden hier in Deurne.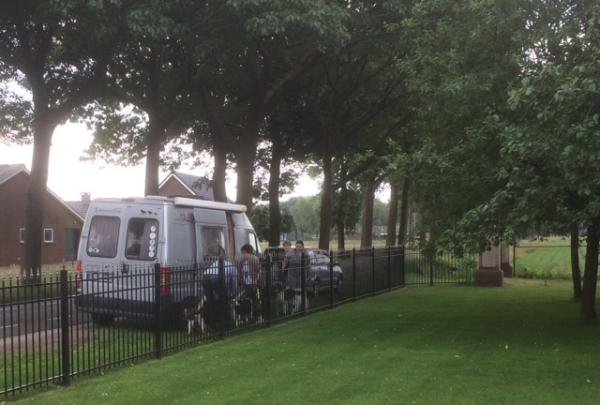 Uta Schumann met haar vier Kleine Munsterlanders and Daniela & Britta in totaal 7 stuks.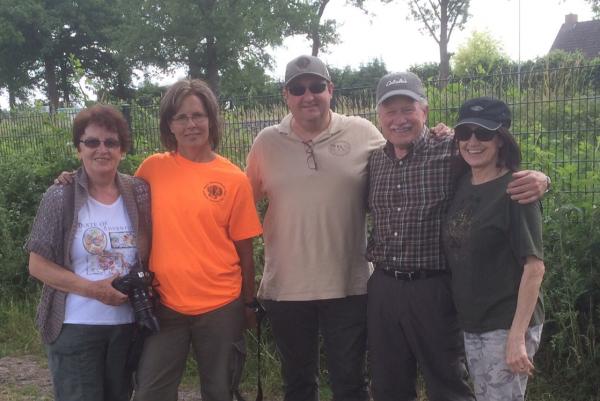 Uta Schumann Zwinger vom Fuchseck, Pam from Robingun Kennels and the Small Munterlander Club
of North America inc., Jos van Aico and Nigel van de Chesannehof, Tom and Sharon McDonald also
from the Small Munterlander Club North America.
Met hulp van Tom en Roger werd er een proef uitgezet voor Kilian. Aan toeschouwers geen gebrek.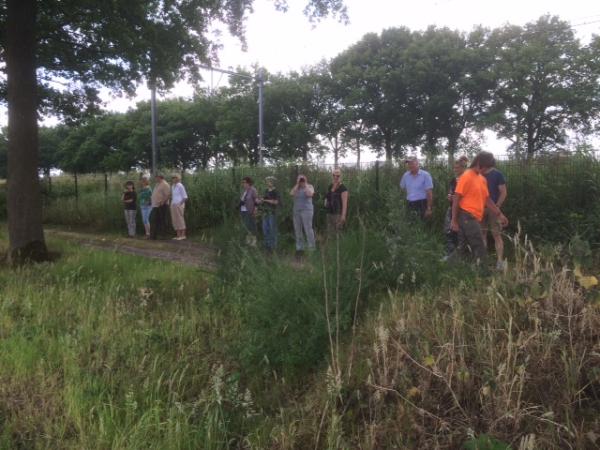 We mochten gebruikmaken van de 'landerijen' van onze buurtgenoten (bedankt Mies, Mark en Bonetta)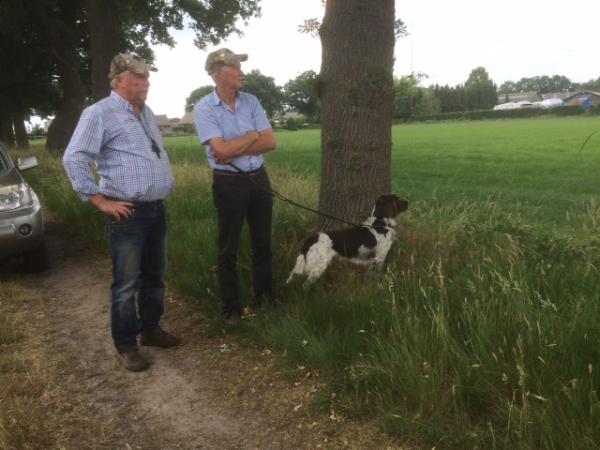 Op dit moment waren ze de proef aan het uitzetten en Hans moet nog even wachten voordat hij
Kilian in mag zetten. Recht Cees met Ned. en Int. Kamp. Nickel van de Chesannehof.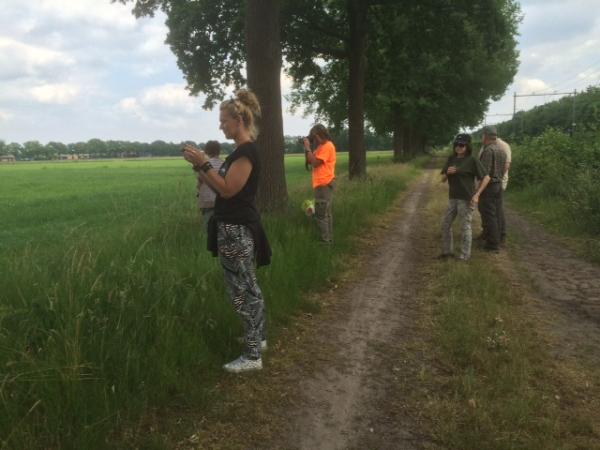 Kilian is zover weg dat een foto maken geen zin heeft. Je ziet haar nog niet eens lopen.
Zo'n grote afstanden zijn het. Meervoudige Dirigeer apport: dirigeer op de sleep en dirigeer apport.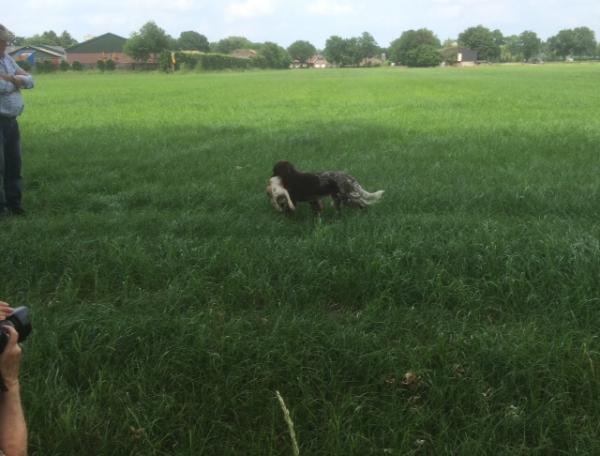 An amazing dog our Kilian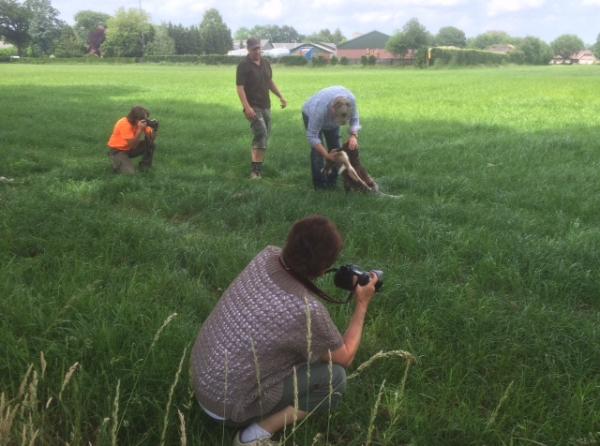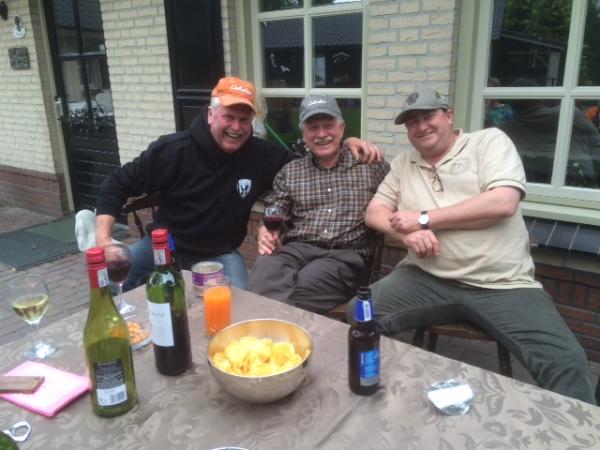 Hans, Tom en Jos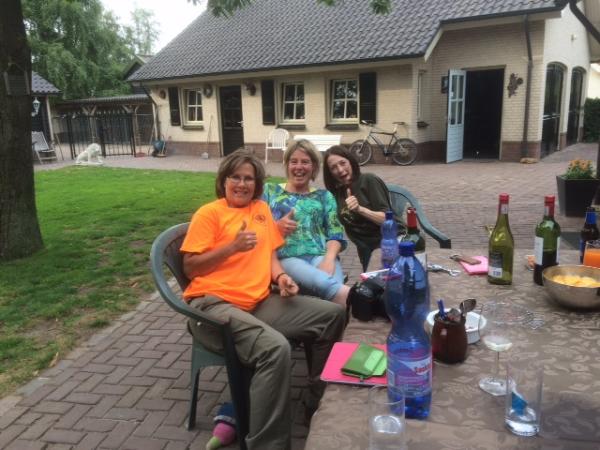 Pam, Katja and Sharon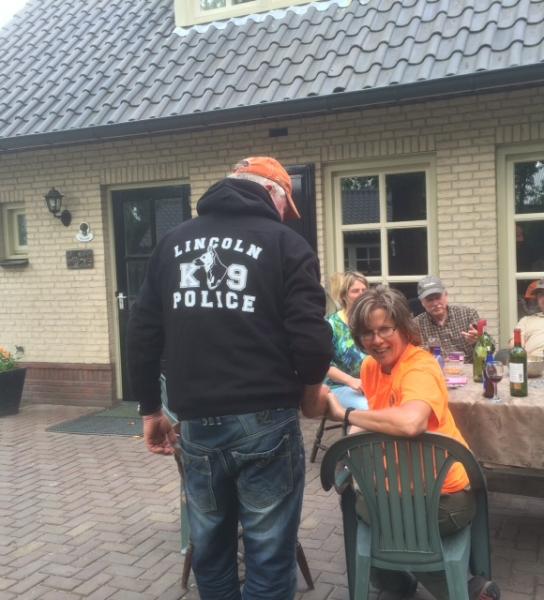 Hans is very proud with the gift from Mario an Original Shirt from the K9 Police of Lincoln!
Now he think I'm a offical SWAT Police guy ha ha.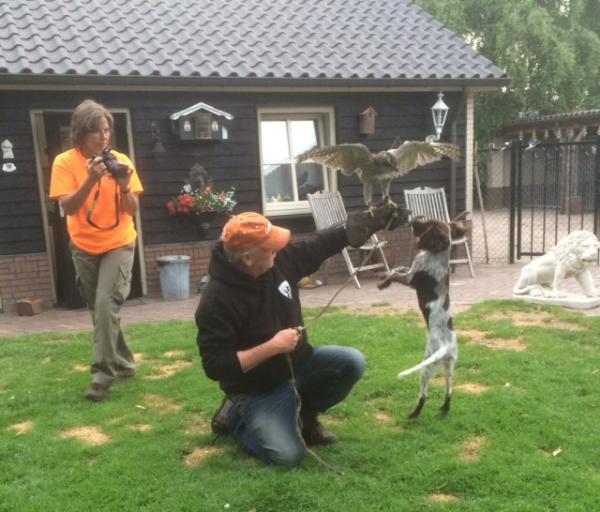 Vennis 15 weeks: First time to make her steady on the Bird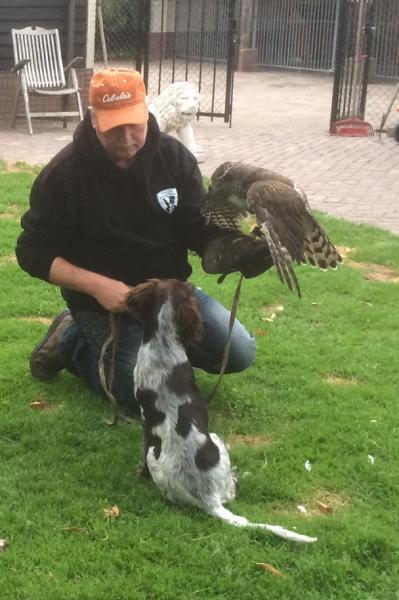 Geen Kleine Munsterlander maar een echte Wildebras! Good Job K9.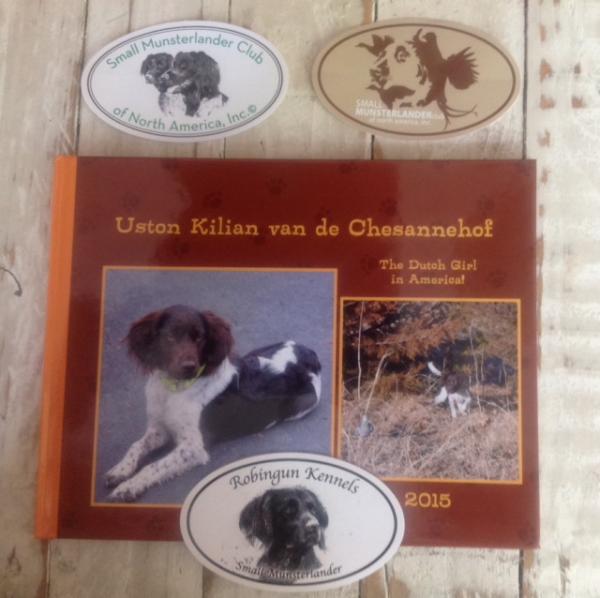 Almost Famous. We get a wonderful time together! Thanks to all.